NETWORKS & GLOBAL COLLABORATION FOR FOLLOWERS OF CHRIST
A place to discover and engage with networks
Login
Networks
Network Events
Network Leader Connect
A resource on global networks
Networks are the organic scaffolding that creates an environment where leadership can happen and collaboration can take place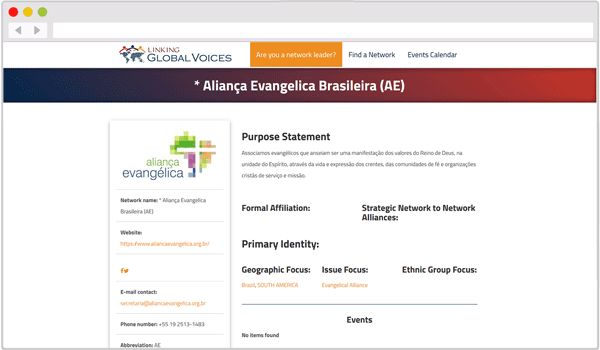 Network leader profiles
If you are a network leader, create your profile, interact and partner with other leaders.
Request access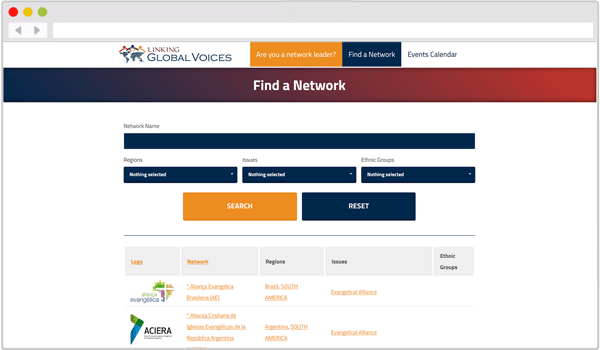 Tell us about your network
Fill out the a detailed profile of your network and get listed
Add a network
About us
Linking Global Voices serves the global missions community by focusing on the unique role of networks.
We live in an unprecedented period of mission history. The new paradigm of "from anywhere to everywhere" is by nature complex, resulting in an increasing need to partner with others for effective ministry.
Networks are a strategic tool for ministry leaders navigating the complexities of the globalized world of missions. Mission minded churches and agencies are developing their "network engagement strategy". Healthy networks facilitate the sharing of resources and are constantly birthing partnerships.