NETWORKS & GLOBAL COLLABORATION FOR FOLLOWERS OF CHRIST
A place to discover and engage with networks
Networks
Network Events
Network Leader Connect
A resource on global networks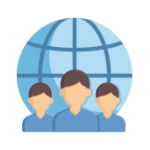 Global Network Finder
Search by region, country or category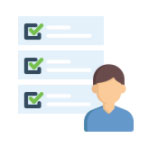 Network profiles
Learn more about networks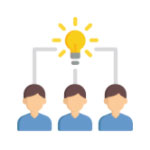 Engage & collaborate
Find out how you can partner
Networks are the organic scaffolding that creates an environment where leadership can happen and collaboration can take place
Networks & Partnerships Defined
A Network is a space where totally autonomous entities are drawn together because of something they share in common. Network leadership involves providing a space where practitioner-sourced information is provided and where potential collaborative connections are facilitated.
A Partnership takes place between individuals and ministries that know each other. One partners with those you know and trust. The leadership of a partnership involves clarifying shared objectives, standards for measuring progress, and the intentional building of trust between the partners
Request access
For those individuals with official leadership roles in recognized networks
The database contained in Linking Global Voices is expressed through the GENMobile App.
Chief Collaboration Officers
The new "C level leadership role" along side of CEO, CFO, etc. is the CCO, Chief Collaboration Officer. In our global network society, both organizations and networks should not work in silos but rather they should be strategically interconnected. The CCO is charged with encouraging strategic relationships where together with others, the organization or network can accomplish more than by working alone.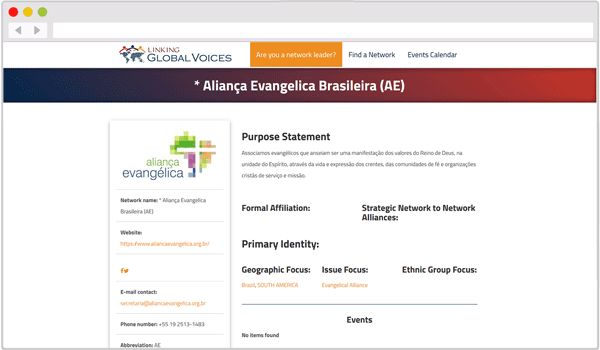 Network leader profiles
If you are a network leader, create your profile, interact and partner with other leaders.
Request access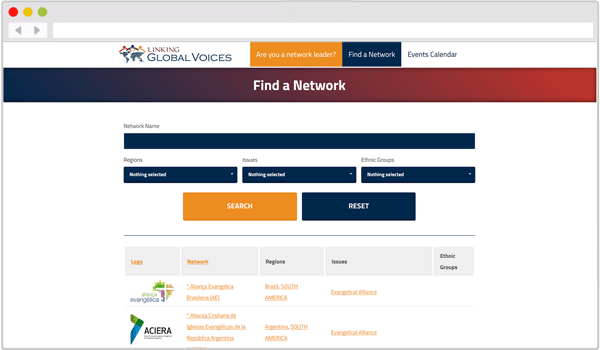 Tell us about your network
Fill out the a detailed profile of your network and get listed
Add a network
About us
Linking Global Voices serves the global missions community by focusing on the unique role of networks.
We live in an unprecedented period of mission history. The new paradigm of "from anywhere to everywhere" is by nature complex, resulting in an increasing need to partner with others for effective ministry.
Networks are a strategic tool for ministry leaders navigating the complexities of the globalized world of missions. Mission minded churches and agencies are developing their "network engagement strategy". Healthy networks facilitate the sharing of resources and are constantly birthing partnerships.