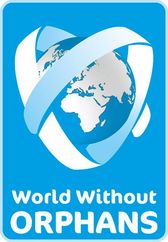 World Without Orphans - WWO
Geographic Location
Global
---
Vision
A WORLD WITHOUT ORPHANS
World Without Orphans​ is a global movement with a shared vision for orphans becoming sons and daughters.
Our dream is that every child will grow up in a safe, stable and nurturing permanent family, and know their Heavenly Father.

FOUNDATION
Because God has adopted us, and is Father to the fatherless; He is at the center of this movement

CORNERSTONES
CHILD Every child has inherent value and an unconditional right to holistic development
FAMILY A healthy family is the best environment for a child to develop and thrive
CHURCH The Body of Christ is commissioned to care for the orphan and has the capacity to lead the local and global effort to end orphanhood
MOVEMENT Broad scale collaboration is required to transfer these core values across societies and see transformation occur
GLOBAL STRATEGIES
activate: Engaging and educating leaders who will create systemic change in different spheres on behalf of children and families.
connect: Building collaborative networks, in which participants learn from one another, gain access to ideas and assistance, and work together to devise unique solutions.
equip: Ensuring that all activists have access to training and practical tools needed to build the capacity of their movements.
---
---