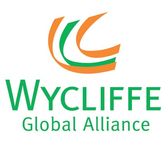 Wycliffe Global Alliance
Geographic Location
Global
Phone Number
+65 6225 7477
---
Vision
Purpose
As a com­mu­nity of par­tic­i­pants in God's mis­sion, the Wycliffe Global Al­liance of­fers lead­er­ship, in­flu­ence and ser­vice within Bible trans­la­tion movements.
Mission
In com­mu­nion with God and within the com­mu­nity of His Church, the Wycliffe Global Al­liance con­tributes to the holis­tic trans­for­ma­tion of lan­guage com­mu­ni­ties world­wide.
Vision
In­di­vid­u­als, com­mu­ni­ties and na­tions trans­formed through God's love and Word ex­pressed in their lan­guages and cultures.
---
Issue Focus
Bible Translation & Engagement
---