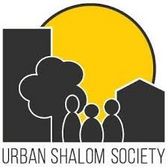 Urban Shalom Society
Geographic Location
Global
---
Vision
Our Context
We are living in an era of rapid global urbanization. According to the United Nations, over the next twenty years the world's population living in urban environments will grow from approximately 50% to 75%. As this demographic shift occurs it has become increasingly clear that Christianity, which has a longstanding theological concern, in-depth involvement, and comprehensive understanding of urban contexts, needs to broaden and deepen its understanding of modern urban trends and redouble its engagement with how cities are developed so it can contribute to meeting the challenges of our global urban future as instruments of God's common grace, and bearers of the Gospel.
A growing global conversation is focusing on cities, as evidenced in 2016 when 45,000 people from all over the world convened in Quito, Ecuador at the United Nation's Habitat III conference to ratify and put in place strategies to implement an agenda for how to develop sustainable, inclusive, safe, healthy, productive, and thriving cities over the next 20-30 years. This New Urban Agenda (NUA), which is setting the tone for the development of cities all over the world, provides people of faith a unique opportunity to be part of, and contribute to, the conversation. Simply put, that is the mission of this project–to be agents of God's shalom though active participation in the global thrust to design and create (and in some cases re-create) cities, towns, and neighborhoods that are conducive to human thriving and care of God's creation.
Project Origins
The project began with the Gospel and The Future of Cities summit prior to Habitat III in Quito, Ecuador, October 13-14, 2016. Representatives at the summit as well as subsequent partners are from places as diverse as:
Center for Building Better Community (AUS)
The conveners of the Urban Shalom Project are Dr. Chris Elisara, director of the World Evangelical Alliance Creation Care Task Force; Dr. Ash Barker, director of Micah Global's International Society for Urban Mission (ISUM); Andre Van Eymeren, Dr. Bryan McCabe, professor of urban missiology at Bakke Graduate University, and Michael Mata, director of Azusa Pacific Seminary's Transformational Urban Leadership Program.
---
Issue Focus
City, Urban, Cities, Urban
---