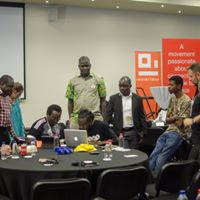 ---
Description
https://indigitous.org/2019/12/13/announcing-the-indigitous-digitalmissions-summit/
------------------------------------------
Save the date for 21-22 August, 2020 in Singapore as Cru and OneHope host the first ever Indigitous #DigitalMissions Summit.
The Indigitous #DigitalMissions Summit will convene mission leaders, business leaders, digital strategists and digital practitioners keen on bringing the gospel to the lost, the last and the least. The Summit will feature keynotes, workshops, space to rub shoulders with peers, $10,000 in innovation funds to kickstart new projects or partnerships, and of course world-renowned Singaporean cuisine.
Collaborative learning will be key at the #DigitalMissions Summit. You won't be spending all of your time sitting and consuming content from keynote speakers; you could do that online! This experience is about meeting with others engaged in digital missions, sharing learning together, working on solving common problems, and creating new partnerships to help close the missional gap.
We believe that the body of Christ, working together to leverage digital strategies can make significant progress on the task of making disciples of all the nations.
Speakers, venue, pre-conference tracks and more details will be announced soon.
---