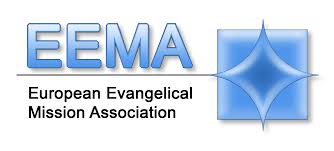 Event menu
European Evangelical Missions Association - EEMA - 2019
---
---
Description
BOOKINGS ARE NOW OPEN!! JUST CLICK HERE.
EEMA conference 2019
Earlier this year we gave you some advance warning of this year's conference. We're happy to announce that it will take place as promised in Budapest in November, specifically from 25th- 27th so you can be home for Thanksgiving on the Thursday! We'll be staying at the Hotel Benczur in the heart of the city, handy for the metro, park and entertainment. The subject we will be discussing is:
Diaspora, Empire and the Gospel - uncovering the minority church in Europe
In recent decades many millions of people have come to Europe from all over the world and established minority churches. Meanwhile ethnic Europeans have migrated within the continent and planted churches which reflect their own culture more than the host culture. We will be investigating this phenomenon and asking how these churches navigate between becoming assimilated by the host culture, remaining isolated outposts of their culture of origin or endeavour to develop a 'kingdom' culture that transcends both.

We will aim to provoke theological reflection on diaspora mission, listen to and learn from lived narratives, lead toward an action plan to further develop our understanding and provide tools/outputs to further develop diaspora ministry in the future.

Our speakers will include Tayo Arikawe (London City Mission), John Baxter Brown(Global Connections), Usha Reifsnider (Oxford Centre for Mission Studies) and Alex Vlasin (University of Bucharest)

Venue: Hotel Benczur, Budapest
Dates: 25.11.19 (start at 1600) - 27.11.19 (finish at 1400)
Cost: €260 (single room); €215 (twin)

---